Introducing cleaning and cosmetic products
Cleanliness is a priority for everyone, and its tools are among the basic needs of every person. In the old days, various types of plants were used to make brooms and to clean and clean the house. With the advancement of technology, today there are few people who do not use a vacuum cleaner to clean their homes.
For the cleanliness of your homes and the control of your time and comfort, Hardstone Company has provided a variety of electric and rechargeable vacuum cleaners in very high quality.
And as for Hardstone hair dryers, hair is very important for every person. This element plays a very valuable role in the beauty of every person and it is necessary to say that taking care of hair and drying and shaping it adds to your beauty. Hardstone company in the group Cosmetic products have offered several models of hair dryers that work for the care and health of your hair. These types of hair dryers are offered in types with and without a base, which are introduced below.
vacuum cleaner
Hardstone vacuum cleaners are classified into bag and rechargeable vacuum cleaners.
With the advancement of technology, home cleaning has also undergone a transformation. A vacuum cleaner is one of the essential devices for your home, so to choose this device, check its technical specifications and features to make the best choice. Hardstone company offers this product in stand and bag types. It has offered rechargeable brooms and in the design and performance of the product, efforts have been made to bring you a quality product.
Hardstone bag vacuum cleaner with a radius of 13 meters and a multi-purpose series that accompanies you in cleaning different parts of the house.
Features and specifications of Hardstone bag vacuum cleaners:
High quality hose pipe
Cloth envelope
Automatic wire gatherer
Multitasking series for inaccessible corners
Has an external HEPA filter
The radius of the code is 13 meters
Has a sanitary filter
Tank capacity 6 liters
Weight from 5.5 to 6 kg
Electric power 2400 watts
Hardstone vacuum cleaner
It is a small and practical device that has little weight and is easy to carry. This type of broom is suitable for cleaning areas that are not available at home. The battery indicates the amount of charge available. It has a circulating air suction to collect garbage. It has a working radius of up to 13 meters.
Features and specifications of Hardstone rechargeable vacuum cleaner:
Elegant and compact design
No cable
Circulating air suction and garbage collection
Has a bag
With automatic wire retractor
Has a sanitary filter
Has an external HEPA filter
Battery voltage 14.4 volts
Battery type NI-MH
Duration of full charge 8 to 10 hours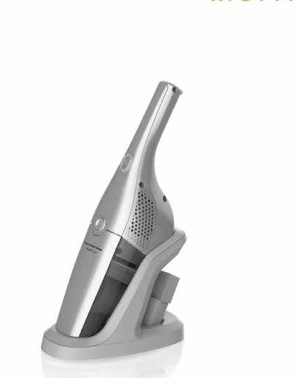 Hardstone hair dryers
Hardstone company offers two models of hair dryers, a travel model with the ability to fold and a hair dryer and a hair dryer with a support base. Travel hair dryers with the ability to fold take up less space and are easy to carry and move. Hair dryers with a support base can be placed on the base. And he used both hands to style the hair. And there is an ability to adjust the wind direction on the base. The motor of these hair dryers is of DC type. It is available in different tones from 1800 to 2000 watts.
Hardstone hair dryers are based on ion production technology. Ionizing technology releases negatively charged ions, which neutralizes the existing electricity on the hair and makes the hair look better and shiny. If your hair is dry or relatively dry, you can use the ion button to condition your hair better.
Specifications and features of Hardstone hair dryers:
The material of the element is metal
It has an air filter
has a cold wind
Ion production technology
Heat adjustment buttons
Instant cooling button
Overheat prevention sensor
Hardstone steam irons
Hardstone steam iron is a product that guarantees smoothness and protection of your clothes. Hardstone steam irons are one of the company's quality products, which are designed in a high variety with beauty. The material of the sole is made of ceramic, which reduces the friction between the iron and the clothes. Wash and also transfer the heat uniformly to the entire surface so that ironing can be done easily. It has an anti-sediment system and is accompanied by continuous steaming, and it also has an automatic cleaner. The Hardstone steam iron has a high power of up to 3000 watts, which indicates its power and level of smoothness.
Specifications and features of hardstone irons:
Tank with a capacity of 240 to 380 ml
Power from 2000 to 3000 watts
It has an anti-sediment system
Continuous steaming
anti-drip
Cable length 1.9 meters
Adjusting the amount of steaming
With 18-month Jam Service warranty